Your friendly local hockey club with training, matches and social events for all ages and abilities
UPDATE: Weds 2nd December 2020
After the end of Lockdown 2.0 England Hockey have confirmed that training and matches can restart in Tier 2 from Weds Dec 2nd 2020.
However there are some restrictions:
Players cannot travel from Tier 3 e.g. Warwickshire to play to train in Tier 2

Tier 2 Clubs cannot play clubs in Tier 3, or vice versa

There is NO car sharing to any training or matches

Junior hockey is exempt from the above
http://www.englandhockey.co.uk/news.asp?itemid=49970&section=22
Matches resume on Sat Dec 5th, Junior training on Sun Dec 6th and Senior training on Tues Dec 8th.
E&BHC Committee
LARGE crowds enjoyed the 90th anniversary of the Evesham Carnival in bright sunshine. The carnival, organised by Evesham Round Table
Read More »
Have fun, get fit, make friends
We pride ourselves on our friendly welcome to any players – whether you're an experienced player, coming back to hockey or a complete beginner, junior or veteran, super-fit or want to get fit, we'll give you a friendly welcome.  
Your friendly, local hockey club
We started playing hockey in Evesham in 1900. We're proud of history and 110 years later we're still going strong developing the club and our players.
We currently run three Senior sides – two Men's sides and a Ladies' side, who both play on Saturdays and train on Tuesday evenings through the season from September to March. In the off-season through the summer we run fun, social hockey sessions and the occasional mixed match.   
We also have a thriving Junior section for starting from the Cubs (age 5+) to Juniors (aged 7 to 12) and onto the Badgers (from 11 to 16) as their skills develop. 
All of our Junior sides allow our young players to develop their hockey skills in a friendly, supportive environment against other similarly skilled players. When they're ready they move up through the Juniors and onto the Senior teams.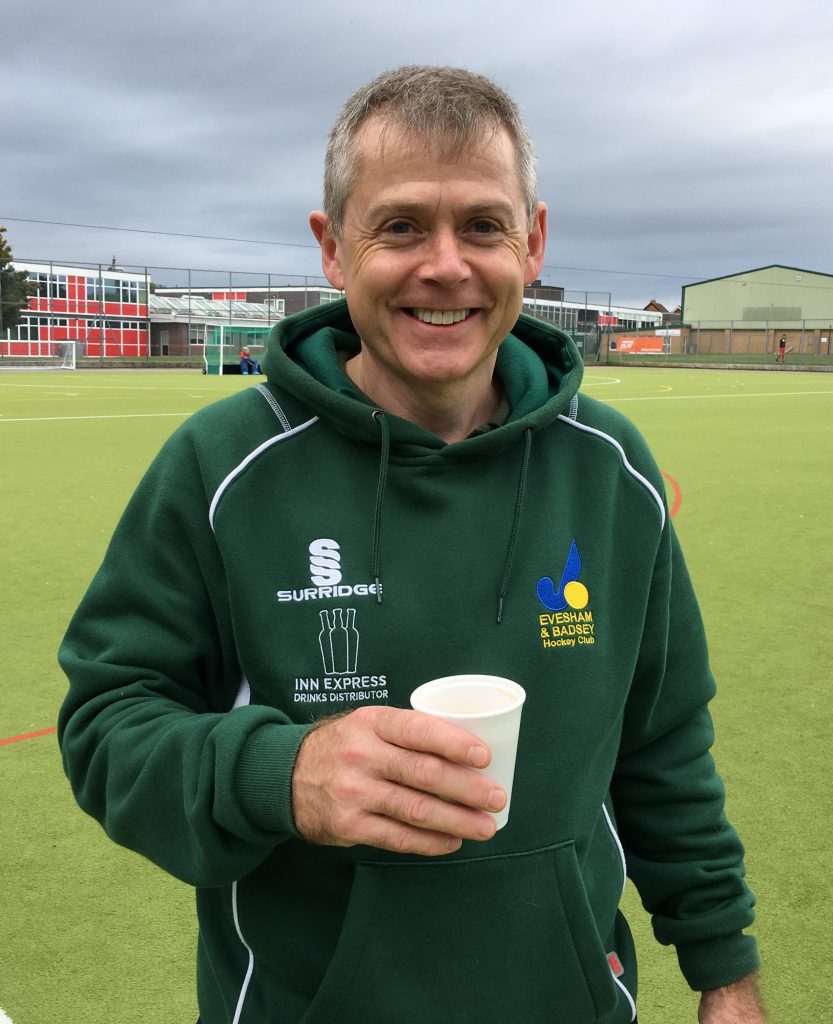 Coach Andy Osbourne, imaginatively known as 'Oz', who's rarely without a smile. Or a coffee.   
"I love playing hockey at Evesham and Badsey"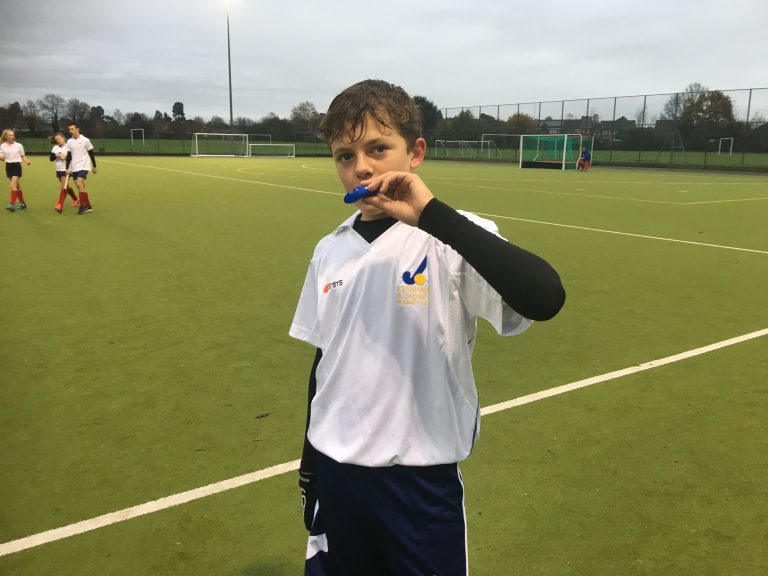 "I used to play rugby at school but I kept getting injured and I had to give up. I was looking for another sport but didn't want to play football.
I thought I'd come and see what hockey was like and now I love it. It's great fun, the coaches are amazing, and I like playing in a mixed team with boys and girls. Oh and I've scored three goals this season!"