Evesham & Badsey Hockey Club
We're a fun, friendly hockey club with training, matches and social events for players of all ages and abilities. With Men's, Women's, Mixed, Walking and Junior hockey teams we've playing opportunities for everyone. 
If you're looking for a new club, coming back to hockey or playing for the first time you'd be welcome to join us.
Our Senior and Junior teams are recruiting now.
Fun, friendly & inclusive
We work hard to provide a warm, friendly and inclusive environment for all of our players, whatever their age.
Competitive hockey for all
Whether you're a first-team player or just starting out we've playing opportunities for everyone. Our Senior teams play in West Hockey's Cotswold and Severn Divisions.
Great value for money
Senior membership is only £65 per year; Juniors £50 per year (Season 21/22). If you're not playing matches you can also pay £4 per session.
High quality coaching
Our England Hockey qualified coaches focus on building players skills and helping them progress, whatever their age or ability.
Competitive hockey for all levels
If you're an experienced player or ready to play league hockey then we have plenty of playing opportunities.
Our two Men's teams play in the West Men's Cotswold Division 1 and Division 2 and our Women in the West Women's Severn Division 2. Our Badgers play in a league against other local Clubs.
All of our players can progress as their skills and confidence grow .
Senior players through Walking hockey, to Summer social hockey, until they can train and play for our Senior teams. Juniors progress to Badgers and again into our Senior teams.
Big enough to play, small enough to care!
We started playing hockey in Evesham in 1900. We're proud of history and 110 years later we're still going strong developing the club and our players.
We have two Men's teams and one Women's Senior teams, who both play on Saturdays and train on Tuesday evenings through the season from September to March. Through the summer we run fun, social hockey sessions and play Mixed hockey.   
We have a thriving Junior section with three different age groups – Cubs (age 6+), Juniors (aged 8 to 11) and Badgers (from 12+). Our younger players move up the groups as they get older and their skills develop. 
All of our Junior sides allow our young players to develop their hockey skills in a friendly, inclusive environment against other similarly skilled players. When they're ready they move up through the Juniors and onto the Senior teams.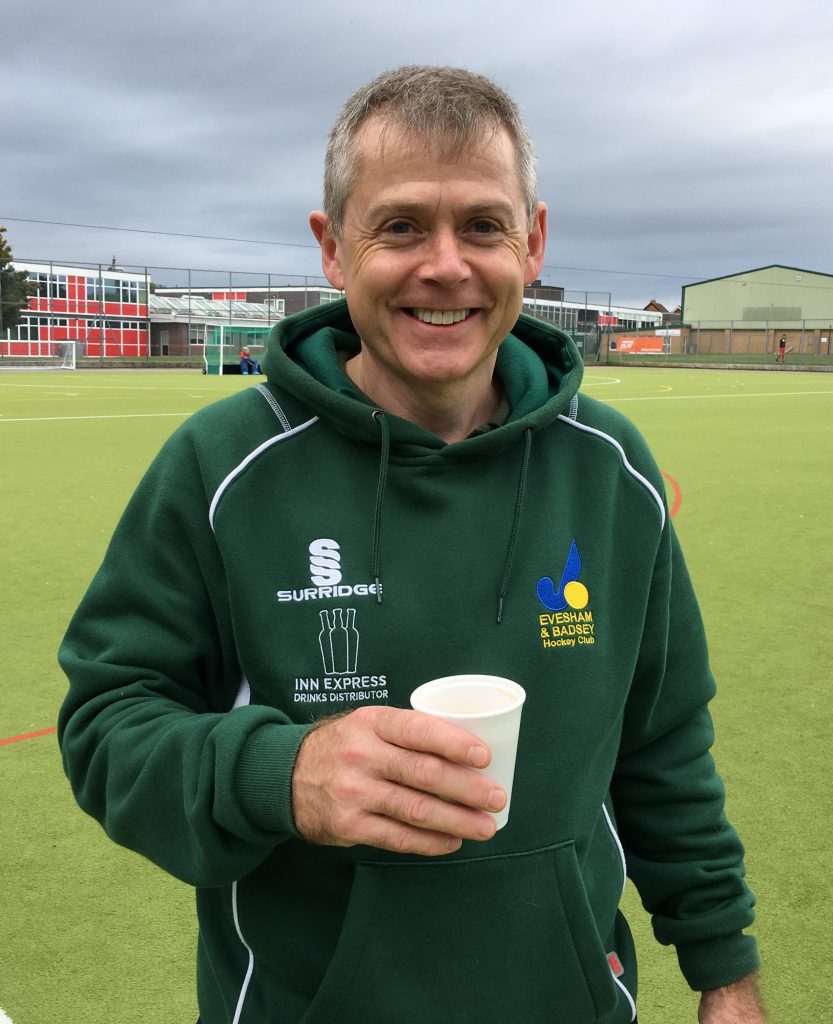 Coach Andy Osbourne, imaginatively known as 'Oz', who's rarely without a smile. Or a coffee.   
Frequently Asked Questions.